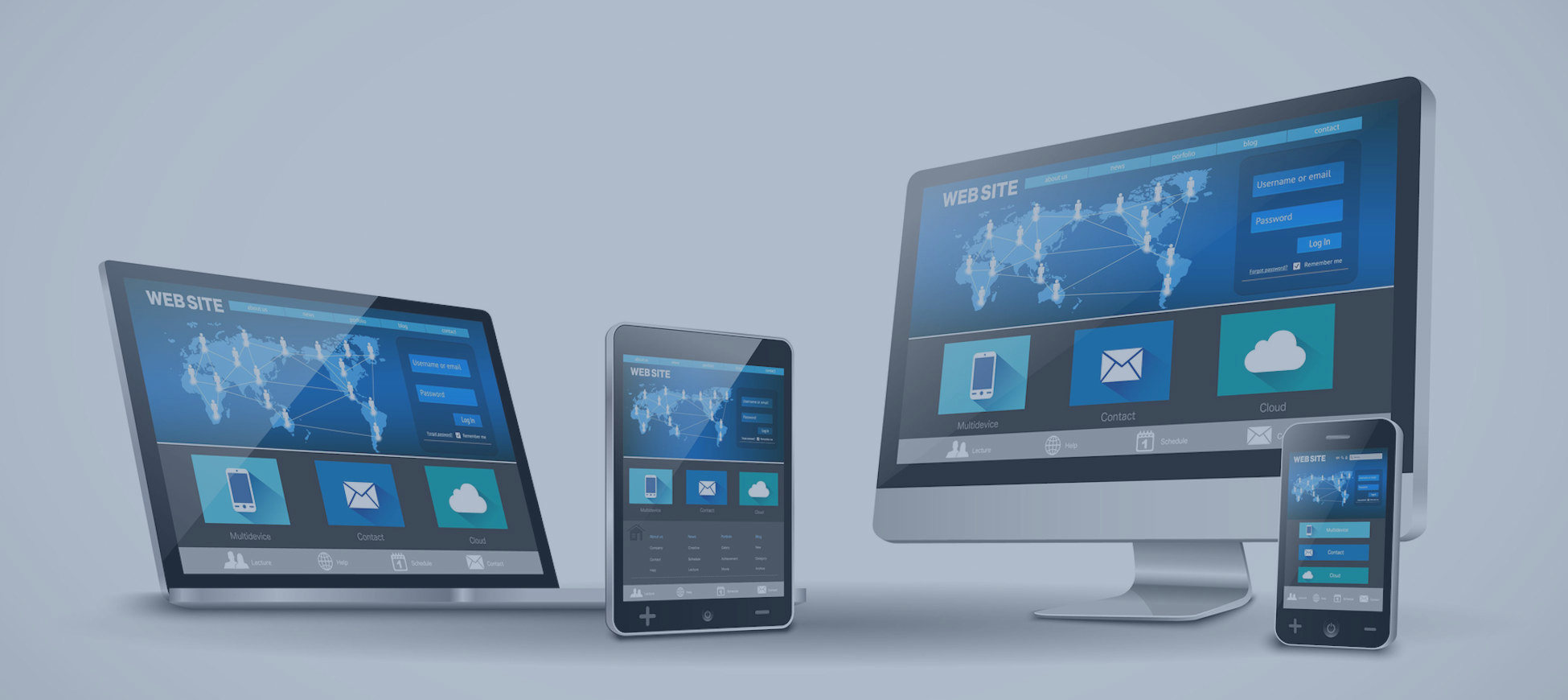 Website Design Services
Connecticut and Rhode Island Web Design
Of all the choices you make for your Connecticut or Rhode Island small business, this is among the most significant – Who will design my website?
You might consider doing it yourself. Perhaps you have a friend or family member with some website design experience. But, when you are ready to get serious about your website and really start to establish a significant web presence for your Connecticut or Rhode Island small business – then it's time to contact InnoTech.
We will guide you step by step through a simple, even fun process as shown below. We will help you identify the goals and objectives for your website. We will then examine your competition. What are they doing, how are they doing it, what are they not doing? We will then design a website which will put you on the map. A website which is well-designed, with a state-of-the-art infrastructure behind it so it will grow with your business as technology changes over the next few years.

Notice that after the website is launched, we have a variety of services to help position your website within Google and Bing search results. This will help your business get found by interested prospects which are seeking your products or services. We can also update your website content to keep it current and up-to-date. All of these services are highly affordable and help to boost your website traffic and ultimately, grow the income of your business.
When you choose InnoTech to design and deploy your new website, you will be establishing a true business partnership with InnoTech. It is in our best interest that your business is a success, and sees positive results from your new website. We will not deploy your website and leave you on your own. When you do a project with InnoTech, you are establishing a partnership for the life of your small business.
Getting Started
We will guide you through the entire process
If you have an existing Domain Name for your Connecticut or Rhode Island small business or non-profit organization, then transferring the domain to InnoTech is quick and easy - and we handle the entire process for you. There's no cost for the transfer, and once your domain is managed by InnoTech, you can rest easy knowing that we will manage the domain and protect it from unauthorized transfer or accidental expiration (at no cost to you).
We have transferred hundreds of domains from a variety of other providers and we can manage the entire process from start to finish. To get started, all you need to do is Contact InnoTech and we'll take it from there.
Related Services

For a complimentary, no obligation consultation with a website specialist at InnoTech, please contact us today.