New Website Launched For NuCalm 492
15-May-2017, GROTON, CT: InnoTech of Pawcatuck, CT, has announced the launch of a new website for NuCalm 492 of Groton, CT.
NuCalm 492 is a certified provider of NuCalm 2.0. NuCalm is a patented, all-natural stress intervention technology. NuCalm scientifically sequences four relaxation therapies to mimic your body's own process for 'winding down' and preparing for sleep. You will feel the same way you feel just as you are about to fall asleep.

For a limited time, the new website includes a free trial for three sessions with the NuCalm 2.0 device.
You can visit the new website for NuCalm 492 at: http://www.nucalm492.com
InnoTech provides NuCalm 492 with the following website services:
Our Latest News
10-Apr-2019, PAWCATUCK, CT
InnoTech launches new website for Phoenix Dining & Entertainment of Pawcatuck, CT. This website was launched to coincide with the grand opening of this new dining and live entertainment facility on Liberty Street.
Read
30-Mar-2019, QUAKER HILL, CT
InnoTech of Pawcatuck, CT, has completed the deployment of an upgrade Web Application for the Quaker Hill Rod & Gun Club. This new web app brings additional club management capabilities for the club's members and officers.
Read
24-Mar-2019, GALES FERRY, CT
InnoTech has launched a new website for Vintage Electric Cars of Gales Ferry, CT. Learn about the restoration of three early electric cars from the 1920's.
Read
Visit The Site
Click below to visit this new website for NuCalm 492: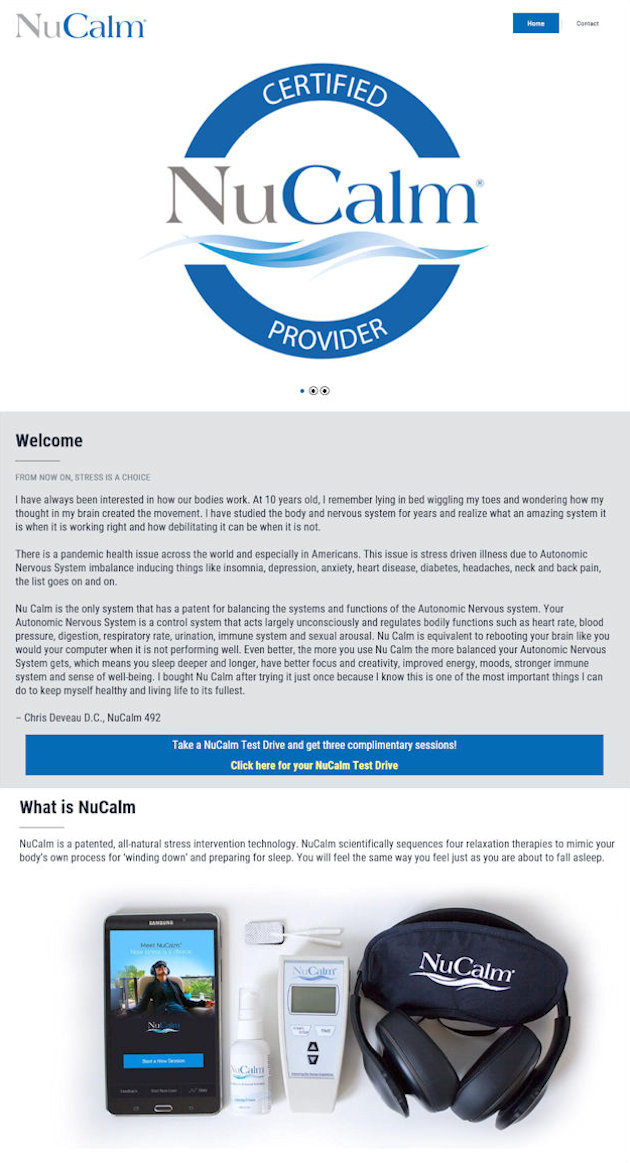 About InnoTech
InnoTech is a leading provider of 3D interactive photography, Website Design Services, Website Hosting, Mobile Website Services, Email Marketing, Social Networking Services, and Search Engine Optimization for small businesses throughout Connecticut and Rhode Island. With over 100 unique website design projects successfully implemented over the years, InnoTech has the experience to deliver for your small business or non-profit organization. InnoTech is a Limited Liability Corporation (LLC) which is registered with the State of Connecticut.

Visit www.innotechllc.us to learn more about InnoTech and the professional business services which they provide.